8600 Free Bible Commentaries by 5000 Different Authors at
freecommentaries.com
"Freely give," Mat. 10:8. All Free - Only Free - Ad Free.
"Make the gospel of Messiah without charge," 1 Cor. 9:18.
BibleSurveys.com
Bible survey classes are temporarily discontinued, probably until December, because I am spending my time on my new website https://freecommentaries.com. Also, it's been difficult teaching and recording sessions where no one shows up for class, so I hope to broadcast and record classes that have regular local attendees after that can be set up.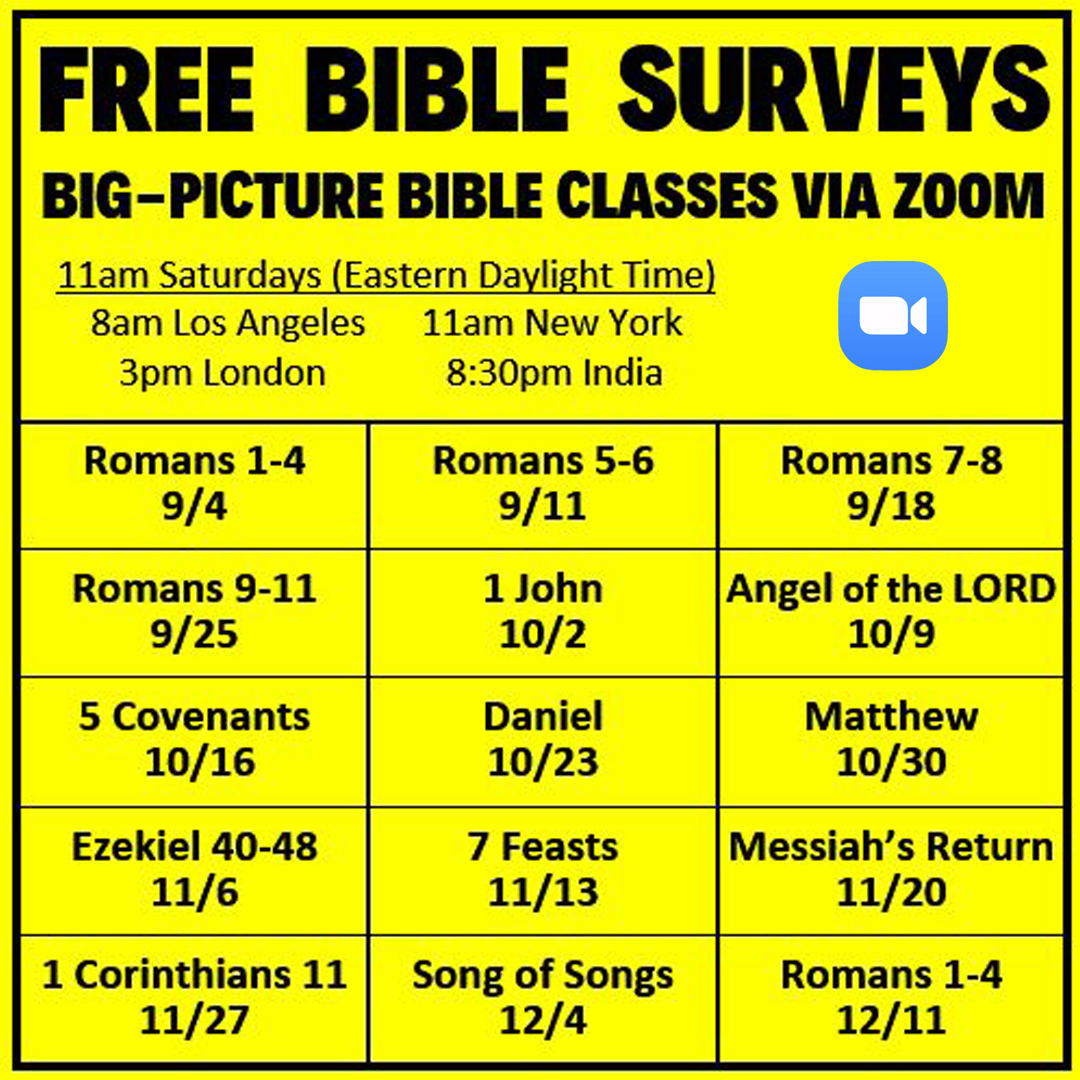 Zoom Link:
https://zoom.us/j/4716712454?pwd=bXJTeGZGTmtTR3MxTUJBR0JiUDNDZz09
Recordings at
YouTube
Optional Textbooks:
1)
Footsteps of the Messiah by Arnold Fruchtenbaum
2)
Romans Chapter 6 by D. Martin Lloyd-Jones